Grinding Idaho Basalt Rock for Power Pole Installation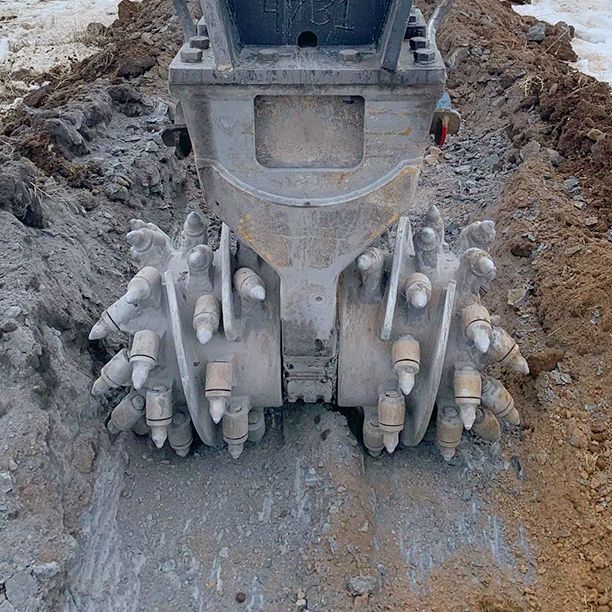 ---
Idaho Power provides electricity to more than 580,000 customers across 24,000 square miles in southern Idaho and eastern Oregon. In 2019 generation sources were 45% hydro, 19% renewable, 16% coal, and 11% natural gas (source: IdahoPower.com).
With more than 4,800 miles of high-voltage transmission lines acting as "freeways of electricity", serving both inter and intra-state functions, there are always repairs and upgrades in the works. Since the vast majority of lines are above ground, power poles are essential...and these poles must be secured into the ground which in southern Idaho, with its history of volcanic activity, means into extremely hard basalt rock. Making a 10+ foot deep footer in solid basalt is no light undertaking, especially with production targets to hit under a tight schedule. Excel Equipment Co. (www.ExcelEquip.com) of Boise, is an experienced Rockwheel dealer who knows a thing or two about cutting rock. To help Idaho Power meet their production goals for a 138kV transmission line upgrade south of Shohone, Idaho a 150-hp D30 Rockwheel twin drum cutter installed on a CAT328 excavator was mobilized.
The results were impressive.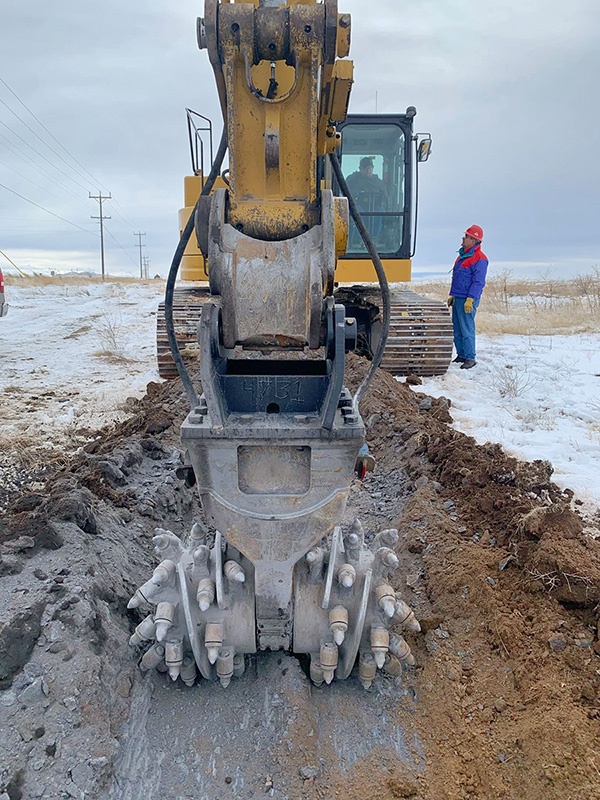 After a little operator training to ensure optimal cutting technique, checking drum speed and hydraulic settings, the Rockwheel kicked into gear and made rapid progress grinding the rock. In addition to the high cutting rate, the resulting cuttings made excellent backfill around the metal casing which saved many loads of imported crushed stone. Additionally, there were some regions near buried fiber optic cable where disturbance to surrounding material had to be minimized and the Rockwheel with its low vibration and precise cut fit the bill. It was great to see another successful application of the Rockwheel rock grinding attachments.
Trenching, foundations, slope shaping, concrete trimming, frozen ground, mining, tunneling, cutting roads...we can help with your application. Our massive inventory, flexible dealer programs, and national rental fleet makes it easier than ever to bring the highest quality excavator-mounted rock grinding attachments to your project. Call or email us to see what model is optimal for your project.
www.rockwheelamericas.com
+1-814-466-7134