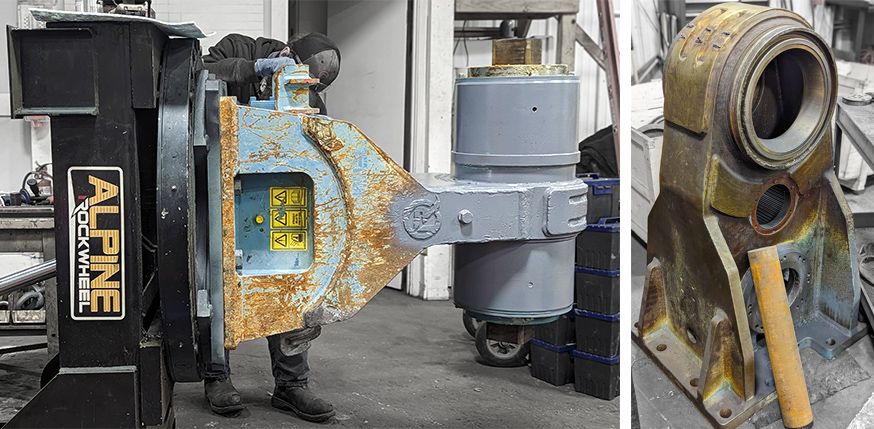 Rockwheel Americas maintains a full service shop to handle repairs, refurbishment and customization of all products. Our techs are top-notched and take pride in doing great work.
Our technicians will troubleshoot and repair Rockwheels, Rockcrushers, Rockscreeners, and mixers at our shop in beautiful Bellefonte, Pennsylvania. We also offer job site service to get you back on track.
Please give us a call with any questions.
Get A Quote