Concrete Grinders Excel in Senstive Concrete Scaling Project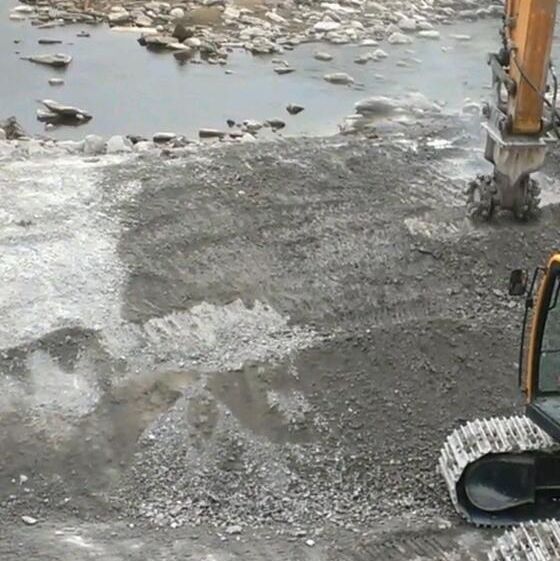 ---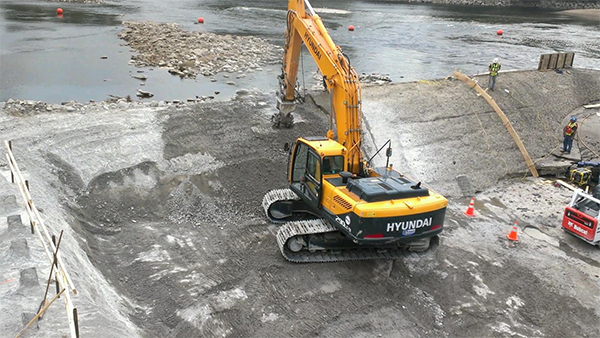 Rockwheel D30 (150 hp / 110kW) hydraulic rock and concrete grinder was used to precisely remove aged concrete on a highly sensitive spillway prior to resurfacing on the Black River in upstate NY. The project required precise removal of concrete from atop the spillway, but within a sensitive location. The Alpine cutter head was a logical choice for both low-impact scaling and precision grinding.

The grinder attachment was installed on a Hyundai R290LC-9 excavator.
Rockwheel hydraulic rock and concrete grinders are the tool of choice for removal of rock or concrete on sensitive areas where precision and minimal impact is a requirement. Compared to hydraulic hammers or drill-and-blast Alpine rock and concrete grinders have lower noise, lower vibration, higher precision, minimal disturbance to the adjacent rock or concrete mass, and virtually no overbreak.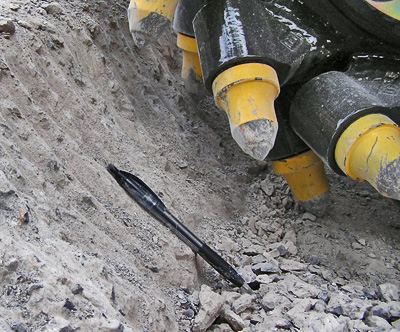 Detail of the precision cutting in concrete