3 Ways to Ensure Precision Rock Cutting with a Cutterhead Attachment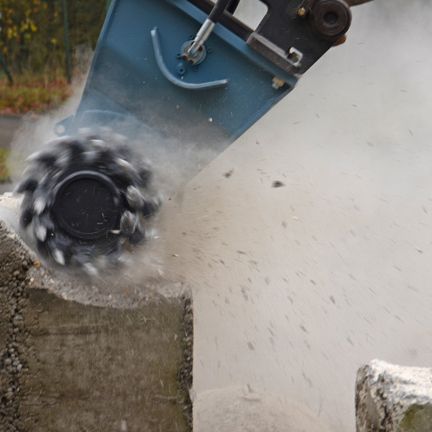 ---
There is nothing easy concerning a heavy excavation project. Projects of this magnitude call for the orderly removal and subsequent disposal of some of the hardest known substances.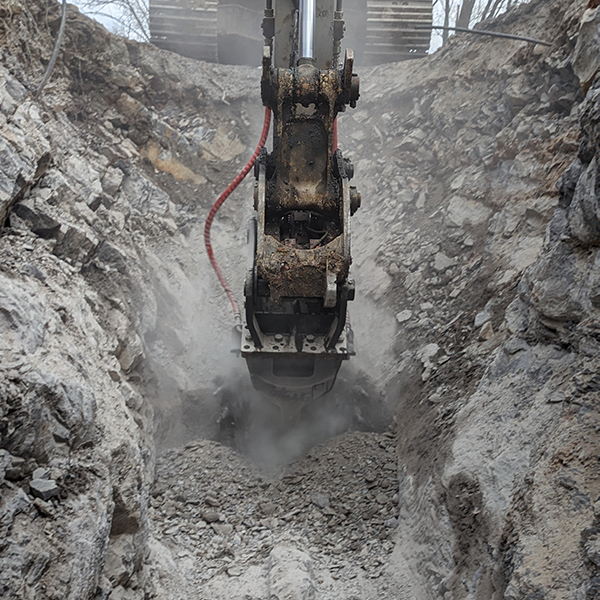 There are a few inherent challenges that complicate any excavation job. Finding the right tools to complete the assignment is crucial. A tool that does not have adequate power will not cut efficiently.
Other tools may be powerful enough but lack precision, which can result in structural issues and a build-up of excess debris. Set-backs of this nature can quickly become frustrating and create higher removal expenses.
Finding the right tool to complete the job can make all the difference in the world on an excavation project. For improved results, consider using a rock grinder or cutter head to maximize efficiency.
Cutter heads are remarkable tools that give you greater control of your operation. They are designed to offer the ability to excavate and remove rock and concrete in very precise detail. This precision translates into minimal over-excavation, saving time by only removing the necessary material and reducing costs related to material removal transport and crushing.
Cutter heads crush with fine detail meaning that material rarely needs to be hauled off-site for further crushing. Here are three ways you can ensure precise rock cutting with a cutter head attachment.
1. Proper Set up
Be sure the hydraulic flow and pressure settings are correctly adjust prior to use. This is an essential and crucial first step that is advised by Alpine. Flow adjustments create maximum cutting efficiency, and are also an integral step in protecting the attachment's hydraulic motor. Too much flow and pressure in combination can destroy the motor and cost over $10,000 to replace!
2. Operator Skill
Provide your operator sufficient time to master the attachment. This may sound simple, but giving the operator time to develop a level of comfort with the equipment will improve performance and limit inefficient practices. Once an operator has a firm understanding of how a cutter head works, they will be able to maneuver the attachment with extreme precision.
3. Sized Right
Be sure you have correctly matched the right sized machine and attachment for the job. Not all cutter heads are created equal.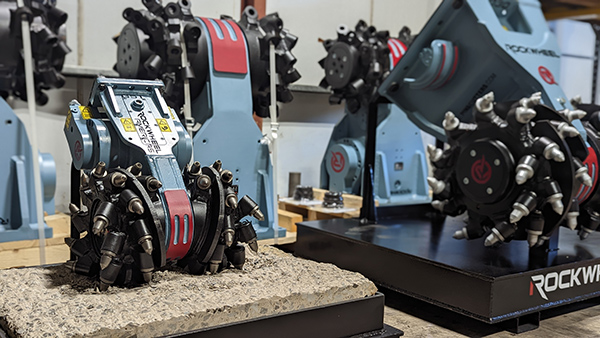 Different models and attachments work better with machines of a certain size and for the removal of specific materials. We'll be happy to give you a consultation on your application, ground conditions and whether a Rockwheel will be right for your project.
As a general rule, the harder the rock, the bigger the cutter head will need to be in order to be productive. Excavator, backhoe, or skid steer loader size dictates what sized cutter head will work, based on the auxiliary hydraulic flow and engine power available. With the right attachment you will be well positioned to complete your project without additional headaches.
Cutter heads are versatile tools that have remarkable ability and give you more control over your excavation project. Follow these three guidelines and you can achieve the most precise rock cutting you've ever done.